Regular Cruises & Specialist Charters
Around the Solent
Free Tea or Coffee
Mention our website to request your free tea or coffee on board!
Book by Phone
Office open hours:
Monday-Friday, 9am-4pm
See Our Cruises
A selection of cruises and charters, including Portsmouth Dockyard.
Book Our Cruises Online
Enjoy a whole day's shopping in Portsmouth at fantastic value with our Shopping Trip cruise! From Cowes to Portsmouth landing at Gunwharf Quays Designer retail outlet with up to 6 hours to visit Portsmouth including Portsmouth Naval Dockyard, Gunwharf Quays Designer Retail outlet shops or take public transport to the city centre.
Take a trip around Portsmouth Harbour and view naval ships past and present on a 45 minute cruise. Departing from Gunwharf Quays.
Solent Cruises & Charters
Whether you are looking for Boat Trips around Portsmouth Harbour, a boat cruise from the Isle of Wight or even require a boat for a scattering of ashes, then look no further we can help!
Solent Cruises are an Isle of Wight based company which has been operating for over 30 years in and around the Solent and Portsmouth area.
We have an extensive fleet of vessels which can hold anywhere from 75 to 500 passengers.
We Cover All of Your Needs
If our Regular Cruises do not meet your needs, then we can tailor make a cruise to suit your requirements.
We operate Boat Trips from Cowes on the Isle of Wight, Gunwharf Quays Designer Retail Outlet Portsmouth, The Historic Dockyard Portsmouth, and Ocean Village Southampton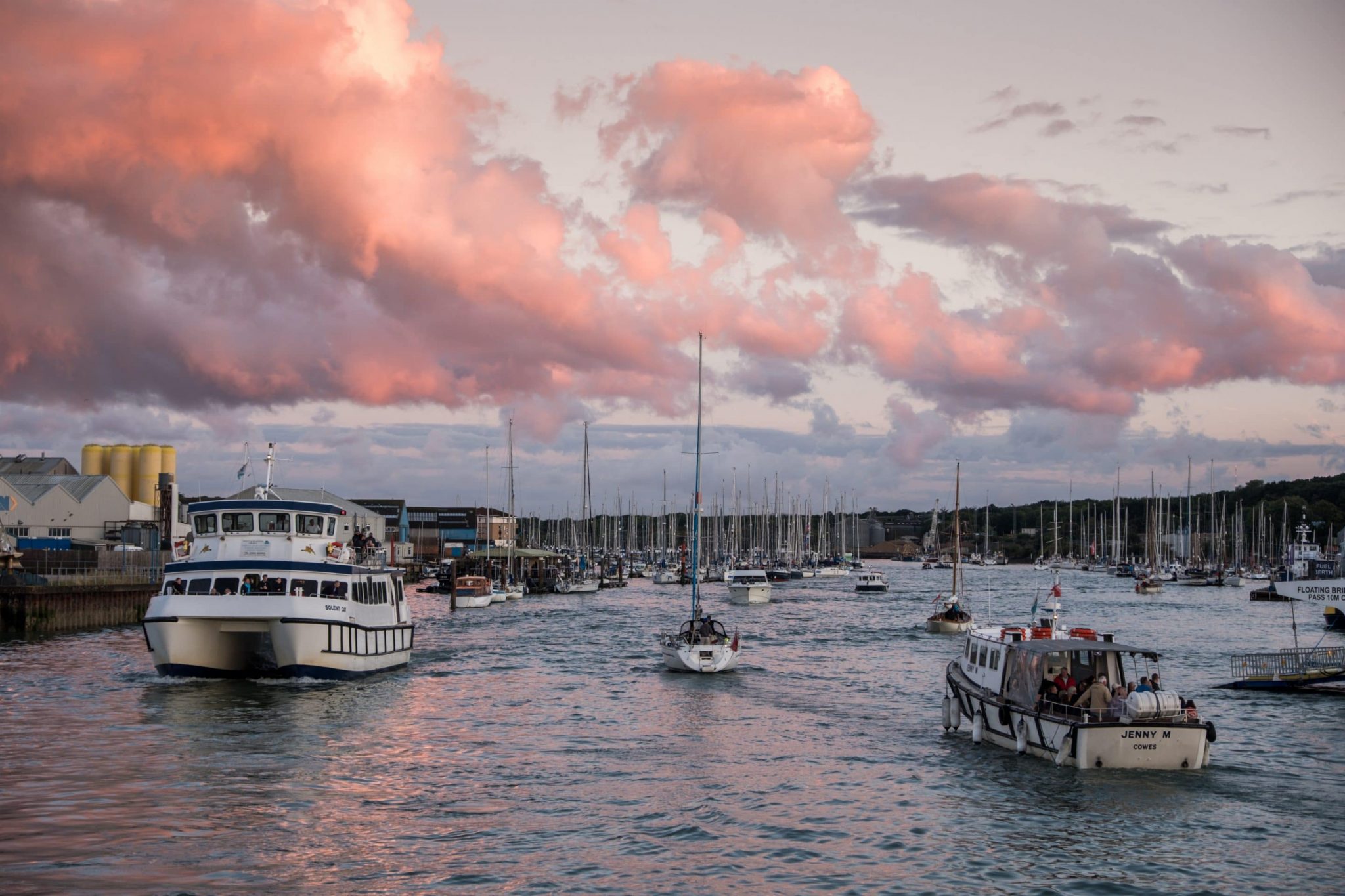 Is there parking at your departure point in Cowes?
Parking is only available for our Saturday Cheap Day to Portsmouth shopping trip. For all other cruises please phone 01983 564602 for availability.
Is smoking allowed on board?
There is no smoking allowed on any of our vessels.
What are harbour tour times?
For harbour tour times please phone our office on 01983 564602 and select option 1. The harbour tour times are updated daily.
Where are your booking offices located?
Gunwharf Quays – at watersedge on far left (opposite end to Spinnaker Tower)
Portsmouth Historic Dockyard – P

ontoon next to Warrior

Hard – located outside dockyard and only open at peak times
Thetis Wharf – Medina Road. Cowes
Is private hire available?
For any private hire please phone our office on 01983 564602 for availability and prices
Are there reduced prices for senior citizens and children?
Yes, there are reduced rates offered for seniors (aged 60 and over) and children under 5 travel free.
Do we carry dogs?
Yes dogs can travel on trips as long as they are kept on a lead and supervised. However, dogs are not allowed on trips departing from Portsmouth Historic Dockyard as the Dockyard do not allow dogs inside.
Are we accessible by wheelchair?
On certain vessels only i.e.  Wight Scene, Ali Cat and Solent Cat. Not available on our Jenny boats.
Are motorised scooters allowed on board?
No, we cannot carry motorised scooters.
Are group rates available?
Yes we do offer group rates.  Phone 01983 564602 for availability and prices.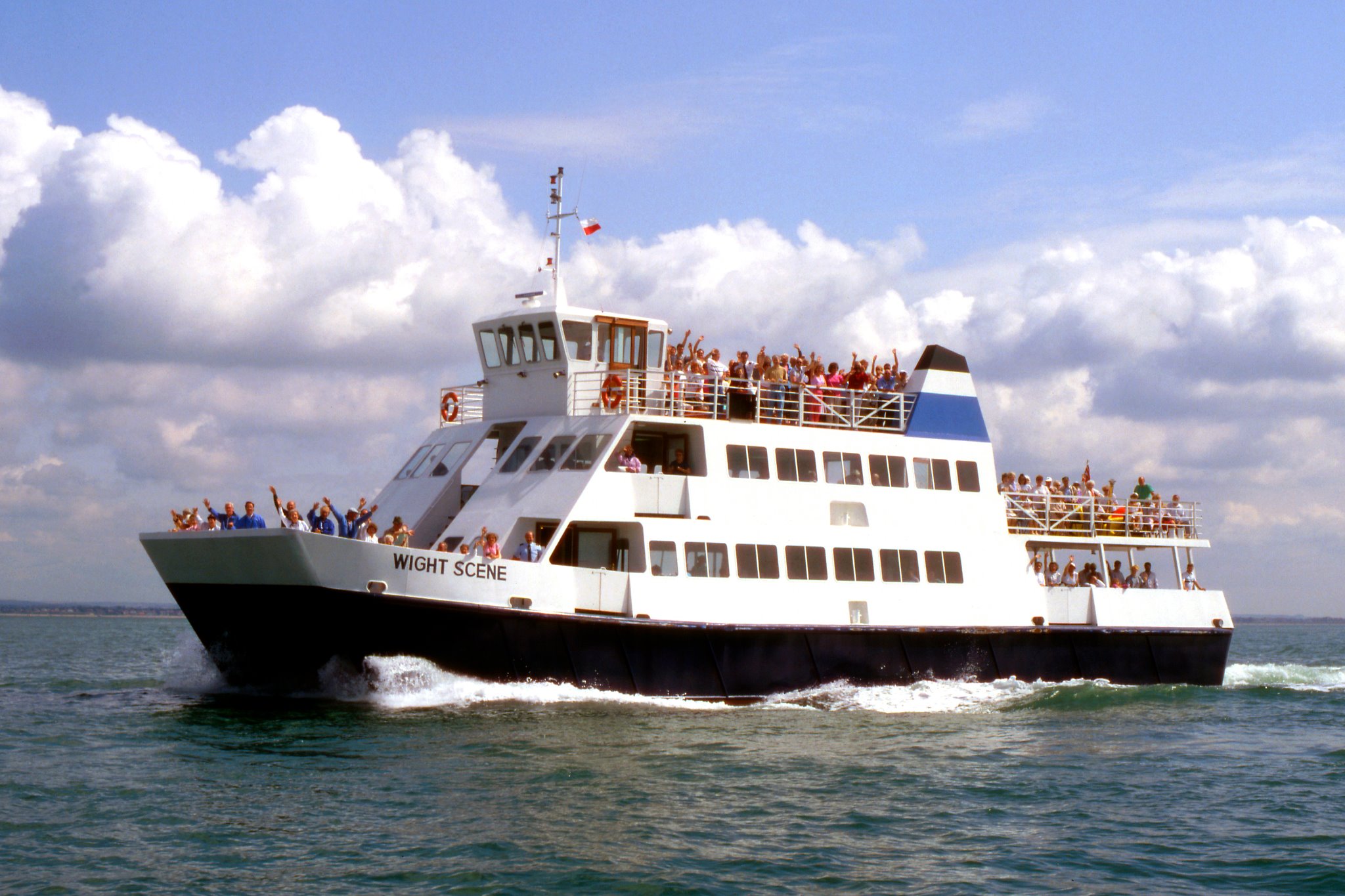 We had amazing trip on these Ferries..
Never knew HOW much cheaper the convenient this option was. Fabulous staff in the office and on the ferries also the Captain that look after us all So well.
THANK YOU! we had a GREAT time away.
D. Sagger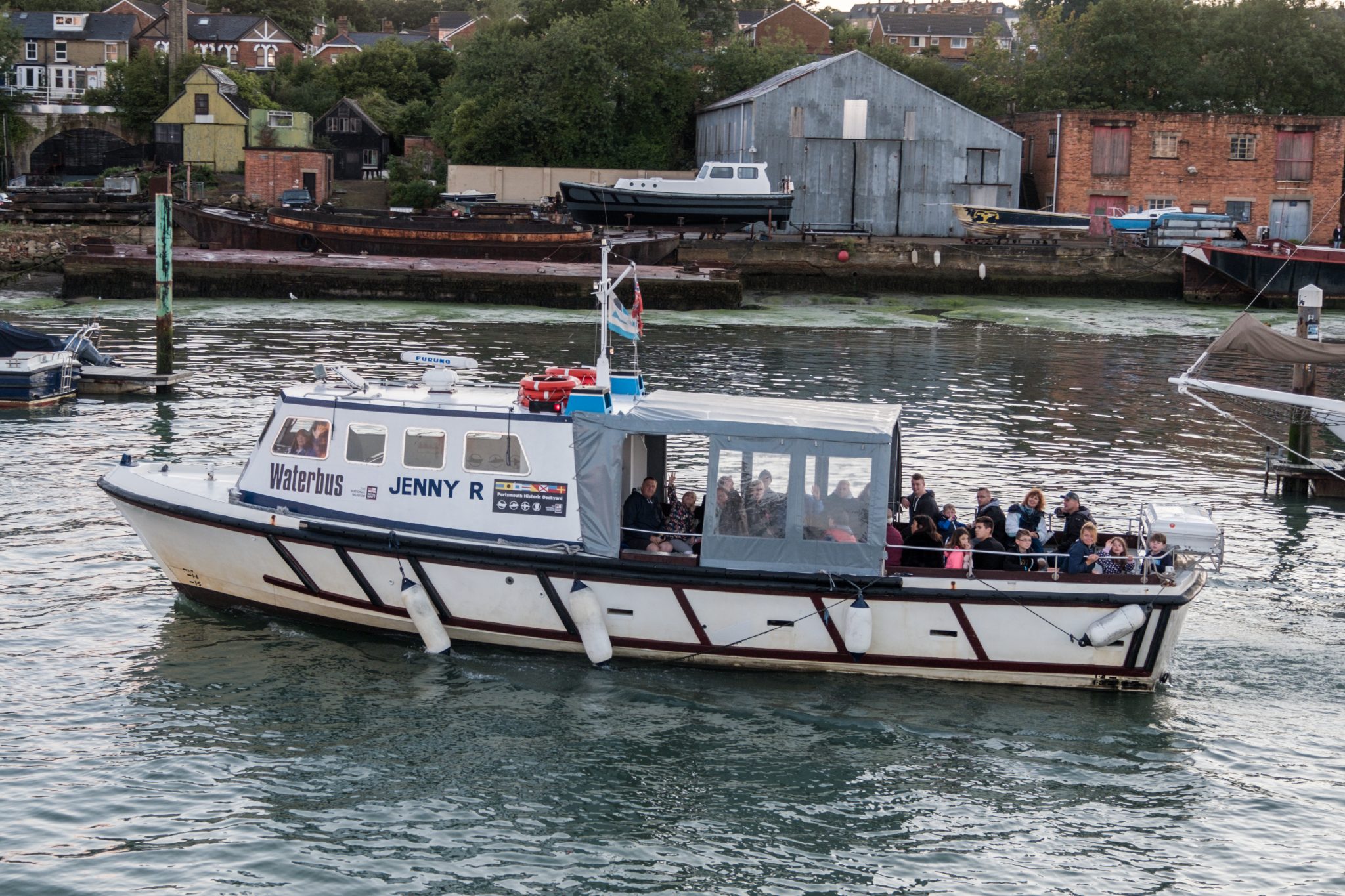 Many thanks for arranging our Harbour Boat Cruise on 16th August (see emails below). We all had a great time in spite of the damp weather! Please convey our thanks to the captain and crew who gave us an enjoyable and informative trip, and the man in the ticket booth who efficiently sorted out payment for all 21 of us! Best wishes.
G. Hill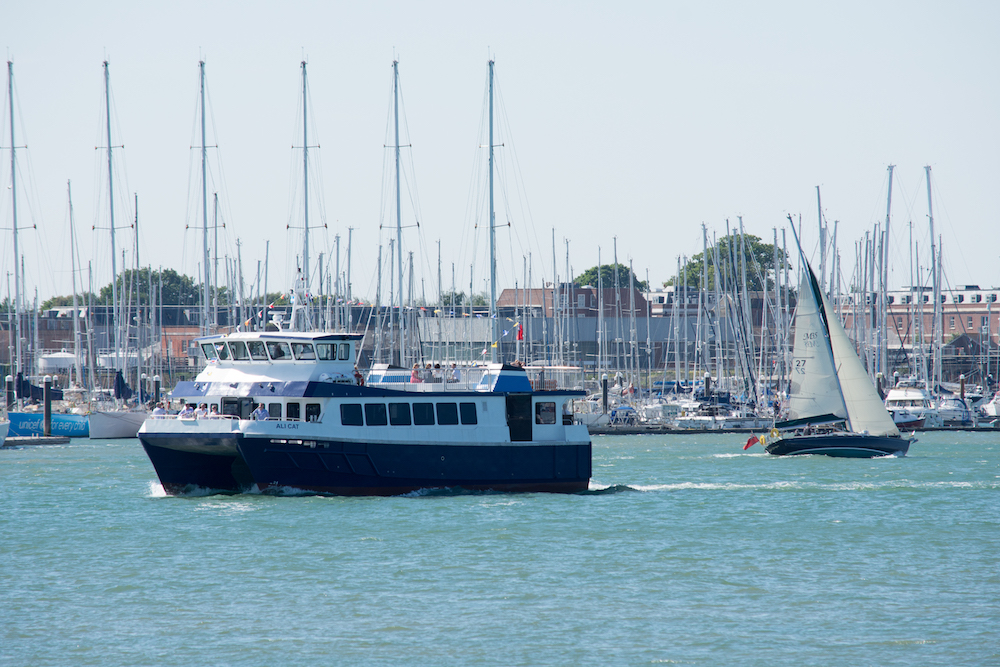 Please pass on our thanks to all concerned for making the Boat Trip(s) for our Outing on Thursday, 27th June.  Everyone was so helpful to our less able people, a good commentary and refreshments plus fantastic weather, what more could we ask for!!.  A great time for all concerned. Many thanks
M. Frink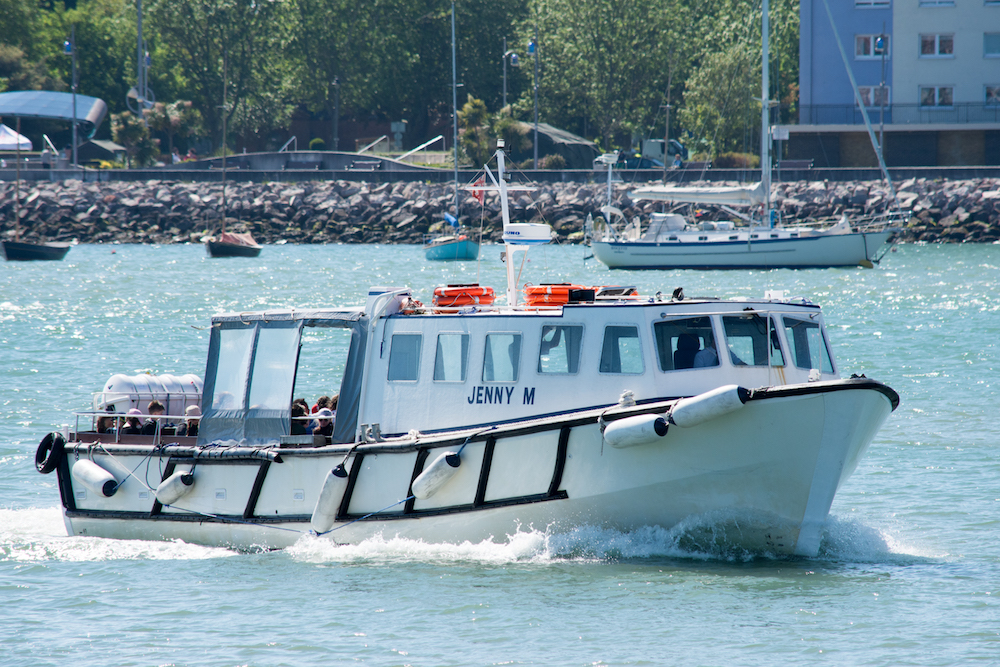 Just wanted to say what a fabulous cruise we had from Ryde Pierhead at 19.30 hours on Friday 17th August. There was 4 of us, and every second was extremely enjoyable.Thank you very much.
R. Adger
FIND US
Our Terminals:
Thetis Wharf, Cowes – PO31 7BX
Gunwharf Quays Waterfront – PO1 3TZ
Portsmouth Historic Dockyard – PO1 3LJ
Our Offices:
Solent Cruises Limited
Thetis Wharf
Medina Road
Cowes
PO31 7BX